Our practice offers in office CT scans of the sinuses, facial bones, and temporal bones. The scaner used is the Xoran Mini CAT which is able to scan in less than 60 seconds while also producing superior quality images with less radiation. Our registered radiology technicians perform the scans to ensure quality care and excellent service for our patients. The CT department has also acheived ICACTL accreditation. We beleive this service is not only safe for the patient but is also able to help our patients reduce their out of pocket costs and reduce the number of return visits.
Ear peircing can be performed by our physcians for $50.00. This procedure takes only minutes and can be performed in the office or while your child is alseep during their scheduled surgery. The earrings are 24 K gold plated and hypoallergenic.
As a facial, head and neck surgeon, Dr. Jon Traxler offers cosmetic Botox for the facial area. Botox can offer a safe and effective alternative or enhancement to facial plastic surgery. Call for pricing.
Variety of swim plugs are available, designed for swimming and showering to prevent moisture from entering the canal. Insta-Mold custom silicone earmolds are made in the office within minutes. They float and come in a variety of single colors to choose from. Prices start at $50.00 plus tax per pair.

Westone Aquanot custom molds are designed for swimming but is also an excellent sound attenuator. Available in a variety of colors and color combinations with a Noise Reduction Rating of 27dB. They float and have finger grips for easy removal.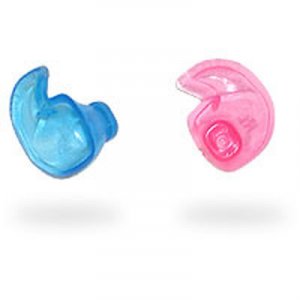 Doc's Pro Plugs are non-custom, pre-fitted swim plugs made of soft, hypoallergenic Kraton. Recommended for bathtub use and gentle pool activities for children under age 18 months. Prices start at $15.00 per pair.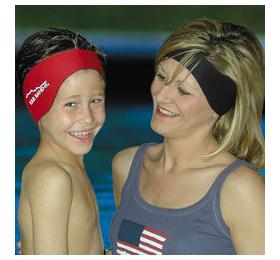 The patented EAR BAND-IT® ear protection system was developed by a board certified Ear, Nose & Throat Physician and is recommended for children with ear tubes and reoccurring ear problems.